chat with me live
When I'm online i love chatting, laughing and playing with myself for you! Come join me NOW!
More About Me
Discover some details about me
Body type
Sexy and athletic
Sexual preference
Bisexual
Some photos
You just need to join me in a live chatroom! I'm pretty sure we can find a way to share good moments !
My adult content
I LOVE playing in front of the cam and I ABSOLUTELY ADORE playing out our wildest fantasies and exploring sexuality through hot, erotic videos!
Miss me already?
Didn't manage to catch me online today or simply didn't have the time to pass by? Then go bienge on my latest videos and items, or even better, ORDER A CUSTOM! I'm sure you'll love it all!
Latest news!
Here's what's currently going on!
As many of you may know, I've recently decided to move back to Bucharest, my birth town and open a studio/workshop of my own there. It'll be my little retreat place, no matter where else life brings me. I did manage to rent out a space with nothing but empty walls, which is great but also a lot of hard work. I had to start it all from scratch and there still is a lot of work to do to make it the perfect creation corner! If you want my forever gratitude, some awesome treats in your mail box and lots and lots of love, make sure to join my fundraiser either on Manyvids or Cams.com and help out with renovations! EVERY LITTLE HELPS!
EDIT: MANY MANY THANKS TO EVERYONE WHO WAS KIND ENOUGH TO PARTICIPATE IN MY FUNDRAISER AND MANAGED TO MAKE IT HAPPEN! We finally managed to reach it together and it was a whole lotta fun! The studio apartment is alright for now so I'll take a brake from investing in surroundings for a while and focus more on Live Shows and whatever other wishes you guys have! Lots and lots of love from me! XD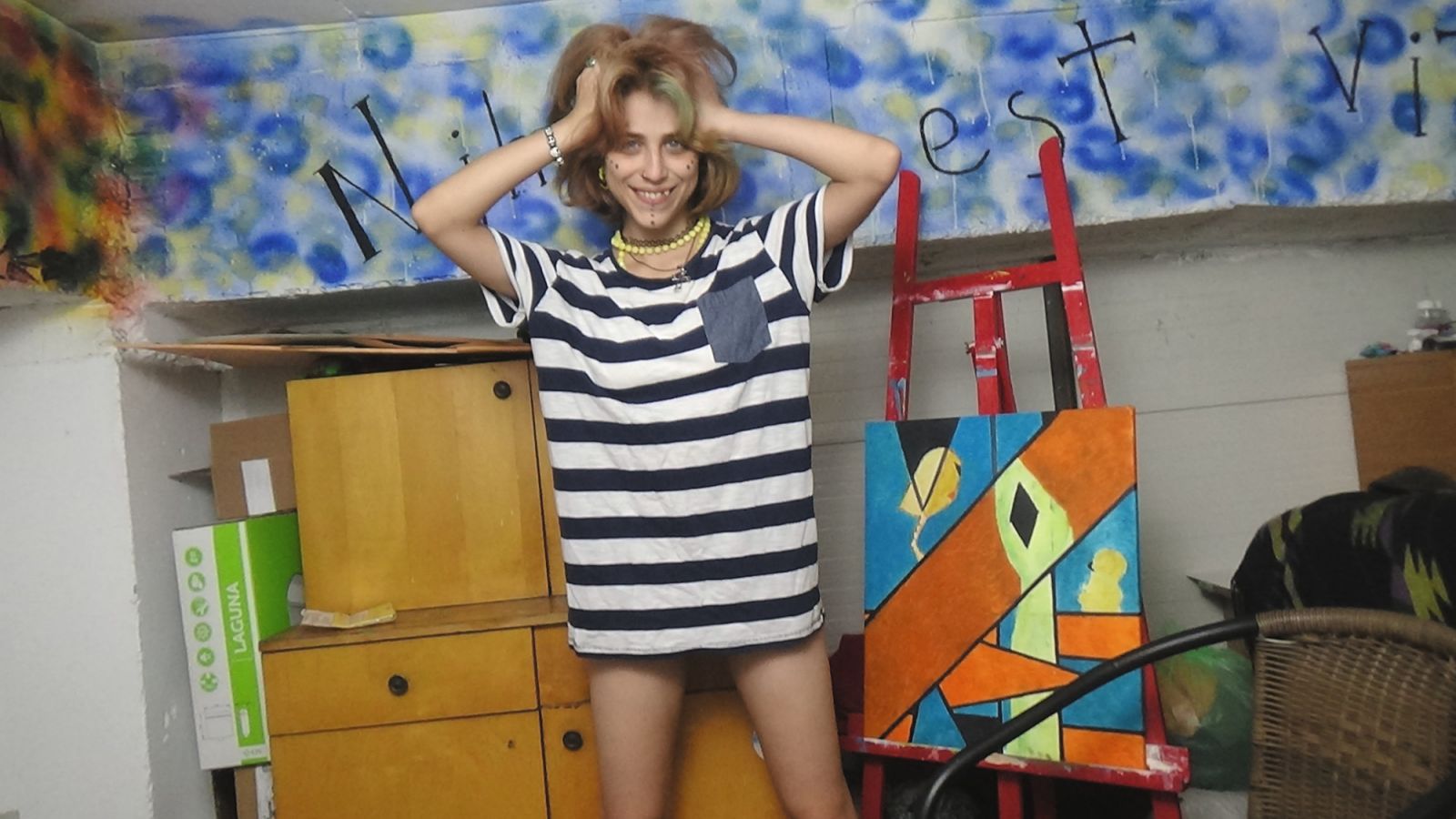 Want to support me as an artist?...
...Then join my Patreon for AS LITTLE AS $1/month and get EXCLUSIVE CONTENT & REWARDS!
Chat with me
Join me for a nice chat, good music and some naughty fun! I'll be waiting for you!